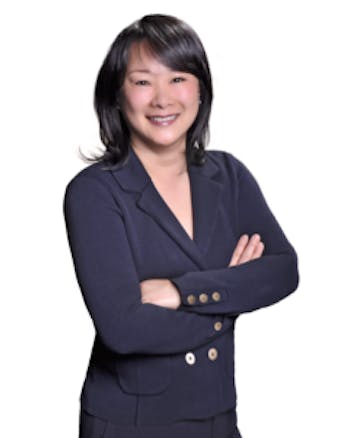 RE/MAX Lifetime Achievement, RE/MAX Hall of Fame, RE/MAX Chairman's Club, RE/MAX Platinum Club, RE/MAX 100% Club, Real Estate Board of Greater Vancouver (REBGV) Master Medallion Club, Certified Luxury Homes Marketing Specialist (CLHMS), Million Dollar Guild Member, REBGV Commercial Division Full Member, RE/MAX (Accredited Commercial Professional) ACP, Asian Real Estate Association of America (AREAA) "A" List – Top 50 Award
RE / MAX终身成就大奖, RE/MAX 名人堂大奖, RE / MAX主席大奖, RE/MAX 白金大奖, RE/MAX 百分百大奖, 大温地产局金牌经纪 Master大奖, 豪宅行销专业认证(CLHMS), 百万俱乐部成员, 大温地产局商业部正式会员, RE/MAX 商用物业销售专业认证, 全美亚裔房产协会頂50经纪大奖。
___________________________________
Sharon Lum has built a reputation during her 30 years in residential sales combined with 10 years in commercial sales of providing superior results to buyers and sellers in the residential and commercial investment markets.  Her wealth of experience, thorough market knowledge, and sharp negotiating skills, puts her clients at a competitive advantage whether buying or selling.
On the listing side, Sharon's understanding of the market allows her to appropriately position and price a home to ensure a smooth sale.  Her experience plays a key role in creating a unique marketing plan tailored specifically for each property.  She takes the time to understand each client's lifestyle needs before offering recommendations.  After working with Sharon, many clients consider her not only their preferred realtor, but also a trusted friend.
On the buying side, Sharon's clients appreciate her diligent approach to finding them the right home for their needs.  Her ability to close a deal, whether straightforward or complex, is always in a friendly yet effective manner.  Moreover, a portion of every sale Sharon makes is donated to the British Columbia Children's Hospital.
Sharon has received many sales and career awards over the years.  She has achieved prestigious recognition and awards as RE/MAX Lifetime Achievement, RE/MAX Hall of Fame, RE/MAX Chairman's Club, RE/MAX Platinum Club, RE/MAX 100% Club, and MLS Master Medallion Club and AREAA "A" List – Top 50.  Sharon is also one of the few realtors servicing the Vancouver market who has obtained the coveted recognition as a Certified Luxury Home Marketing Specialist (CLHMS).  She is a member in good standing of the Million Dollar Guild which signifies documented experience working in the top 10%, upper tier price range, in her market.  Sharon also holds the RE/MAX Accredited Commercial Professional (ACP) designation.
Sharon's formal education include obtaining a Bachelor of Commerce degree (B.Com) with a major in Urban Land Economics from the Faculty of Commerce (the now Sauder School of Business) at the University of British Columbia (UBC).  Sharon is licensed as an Associate Broker by the Real Estate Council of BC and is also a Full Member of the Real Estate Board of Greater Vancouver (REBGV) Commercial Division. She enjoys expanding her real estate knowledge and honing her sales and marketing skills by attending various continuing education courses, seminars, conventions, exhibits, trade missions, and business networking events.
Sharon is fluent in English, Cantonese and Mandarin and volunteers her time as a Board Member of the Asian Real Estate Association of America (AREAA) Vancouver Chapter. She has local knowledge and is globally connected, servicing not only the local market but the international Asian market also.  When Sharon's not working or volunteering, she enjoys travel, cooking, growing orchids and would, one day, like to improve her Chinese calligraphy.
林丽仪(Sharon Lum)在加拿大温哥华的房地产销售市场上拥有卓越的信誉。她拥有三十年的住宅销售以及十年的商用物业销售经验,不论是奢华住宅或是商业投资的物件买卖,林丽仪都能协助卖家与买家获致满意的成果。不管客户是买或卖的一方,她丰富的经验、透彻的市场知识、以及精准的协商策略与技巧,总是令她的客户处于交易的优势地位。
处于卖方地位时,林丽仪能够根据她对于温哥华市场的知识,规划欲售物件的市场定位和价格,以使交易顺利进行。她丰富的经验让她相信每一个物件都是独一无二的,所以她会认真地花时间去瞭解每一个客户的生活方式和需求,之后才提供建议给客户,并且为每一个物件拟定最合适的销售计画。和林丽仪合作后, 许多客户都视她为首选经纪, 更是値得信赖的朋友。
处于买方地位时,林丽仪最让客户称道的是她会在为数众多的房屋中精选符合客户需求的物件。即使交易过程可能涉及複杂的层面,林丽仪总是以一贯的友善来面对,并且兼顾交易完成的效率。这种与人为善的具体表现之一,就是她多年来固定提拨交易收益的一部分,捐助卑诗儿童医院。
林丽仪毕业于卑诗大学Sauder商学院(Sauder School of Business at the University of British Columbia, UBC),拥有主修都市土地经济学(Urban Land Economics)的商学士学位。她也拥有由卑诗房地产评议会(Real Estate Council of BC)核发的房地产经纪人(Associate Broker)执照,并且是大温哥华地区地产局商业分部(Real Estate Board of Greater Vancouver, Commercial Division)的会员。即使已经身为优异的房地产经纪人,林丽仪仍然乐于参加各种进修课程、研讨会、会议、展览、招商团、以及商业联谊活动,不放过任何可以增加她的房地产专业知识和磨练市场销售技巧的机会。
林丽仪不仅英语、广东话、普通话流利,更义务担任全美亚裔房产协会温哥华分会(Asian Real Estate Association of America, Vancouver Chapter)的董事。她对于温哥华本地房地产交易的丰富知识和卓越的国际观,使得她的服务得到来自全球各地的亚裔客户的一致讚扬。在林丽仪的休閒时间,她喜欢旅行、烹饪、栽种兰花、以及练习书法,希望有一天能够以自己的书法为傲。

Part of the Miracle Home Program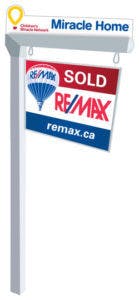 RE/MAX leads the way in real estate and fundraising for Children's Miracle Network! We've raised more than $56 million in Canada, bringing the international total to $138 million!
Children's Miracle Network and their member hospitals appreciate all the wonderful fundraising that RE/MAX has achieved: Helping more than 2.6 million children receive quality care from children's hospitals across Canada each year.
The RE/MAX Miracle Home Program allows our real estate professionals the opportunity to make a donation to Children's Miracle Network from each transaction they complete. At RE/MAX, we believe the difference we make when we help others in our community benefits us all.
We are proud of our 23-year partnership with Children's Miracle Network. RE/MAX has designated August of each year to be the RE/MAX Month of Miracles. During the Month of Miracles, consumers and agents alike will become familiar with the community contributions that RE/MAX makes through the Miracle Home Program. By choosing a RE/MAX agent who is part of the Miracle Home Program, you are helping make miracles happen in the lives of children.